KW open: Promo4 in its second season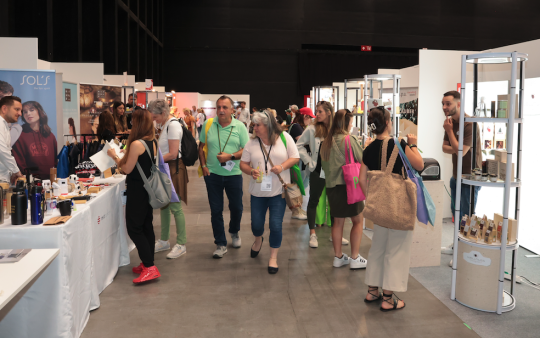 KW open's exhibition of promotional merchandise, promo4, opened its doors in Dornbirn, Austria on 3rd June 2023. After a three-year break because of the pandemic, over 400 visitors came to Hall 11 at the Dornbirn exhibition grounds. Organiser KW open presented them with 55 exhibitors, ensuring a successful event. Visitors from the region where four countries meet (Austria, Liechtenstein, Switzerland and Germany) could look forward to discovering high-quality European solutions that are both innovative and sustainable. Apart from the products on show, other attractions included a chocolate fountain, organic ice-cream, the analogue/digital climbing wall, delicious treats from the kitchen and wine cellar and a jazz big band. As always at KW open, there was a generous lounge that provided plenty of networking opportunities during the trade show.
The organisers' expectations were significantly exceeded, according to a report from KW open. Karin Weinhandl and her Team were of course delighted with the successful result too: "Customers were amazed at the creativity and wide variety of the offer. We're getting enthusiastic feedback", she said, summing things up.
Photo: 55 exhibitors presented their products at promo4.