Promotion Pets is part of Nordmade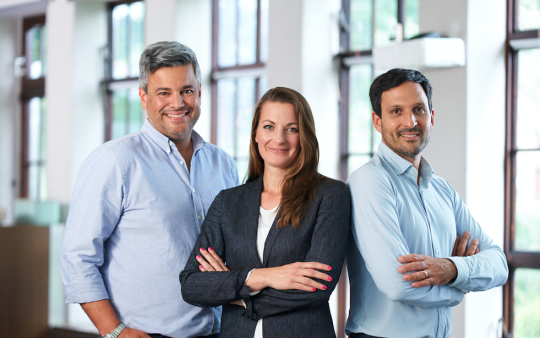 As of the 1 June 2023, Promotion Pets GmbH from Hamburg officially incorporated its entire toy business, including the brand Promotion Pets, into Nordmade GmbH, which is also based in Hamburg. This strategic restructuring goes hand in hand with Jan Niemann and Andrea Rousselle's taking over the active operations, while the previous managing director, Jan Basjmeleh, is joining BNK Holding.
With retroactive effect from 1 June 2023, Promotion Pets will continue as a brand of Nordmade GmbH, the experts for product development, production and quality assurance. It has a purchasing office in Hong Kong and operates a QA system throughout Asia.
The Promotion Pets brand will continue to stand for and focus on creative and high-quality white label manufacturing. At the same time, the company's portfolio will continue to be expanded with more sustainable products, the use of new materials, sustainable production processes and the diversification of production sites.
'This transition feels logical and right: We can now bundle nearly all of the services we offer our customers, such as design, product development, quality assurance and complex procurement solutions,' says the new managing director Jan Niemann. Together with Andrea Rousselle, he will manage the operations at Nordmade GmbH. Both new directors are familiar faces within the group. Jan Niemann was a partner of BNK Holding for many years, having been significantly involved in the expansion of the business, while Andrea Rousselle was managing director of the holding subsidiary Mea-Living GmbH. Jan Basjmeleh, the previous managing director of Promotion Pets GmbH, will remain in the group as managing director and will assume new responsibilities in BNK Holding.
About BNK Holding
BNK Holding specialises in holding majority shareholdings in commercial companies in the consumer goods sector. The owners have decades of experience in international commodity trading and consistently set the highest product and quality standards. Social and environmental responsibility always have top priority with their investments. www.nord-made.com
Photo: Jan Basjmeleh, Andrea Rousselle, Jan Niemann (left to right).