Invitation for PSI distributors from Austria: With "PSI on Tour" to Landgarten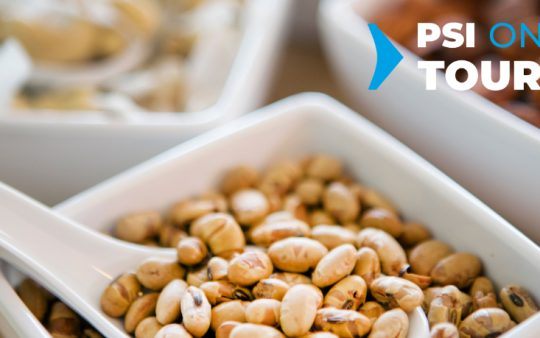 PSI on tour is a new event for our distributor members that will enable you to visit companies, attend advanced education programmes or attend trade shows in the future.
We cordially invite you to visit the Austrian snack manufacturer Landgarten (PSI No.: 49872) in Bruck an der Leitha on 15 September at 2 pm with us in a closed distributor group.
As a PSI member, we will take you on a guided tour of the "Landgarten Genuss Manufaktur". Look forward to two hours of exclusive insights into climate-neutral production at two locations.
You will see how the pulses are prepared, roasted and refined together with seeds and berries. In addition, you can expect exciting facts about the nutrient-rich food and practical background knowledge on CO2-neutral production from the raw material to the finished organic snack.
Our offer includes a tasting and the creation of a personal mix of treats, followed by a get-together and exchange of ideas.
The participants will travel to the event on their own. Sufficient parking spaces are available at both the chocolate shop and the roastery.
We will meet on 15 September 2023 at 1.30 pm at the following meeting point:
Landgarten GmbH & Co KG
Färberstraße 16
2460 Bruck an der Leitha
Austria
Please register bindingly by email to Astrid Langenstein by 5 September 2023.
Take the opportunity to submit your questions on "Sustainability in Production" in advance with your registration.
About Landgarten:
Since 1989, Landgarten has been a pioneer in the development of innovative organic soy snacks and today carries a diverse selection of over 80 unique snack variations. The original idea of bringing the soybean, which was largely unknown at the time, to Austria, roasting it and offering it as a nutritious alternative to high-fat peanuts, formed the basis for the Landgarten company more than 30 years ago. Currently, the sustainable and climate-neutral production of up to 350 tons of soybeans per year takes place at two locations in Bruck an der Leitha with the help of a globally unique and patented hot-air roasting process – completely without the addition of fat.
Photo by Eisenberger