Peter Meyer appointed CEO at Geiger-Notes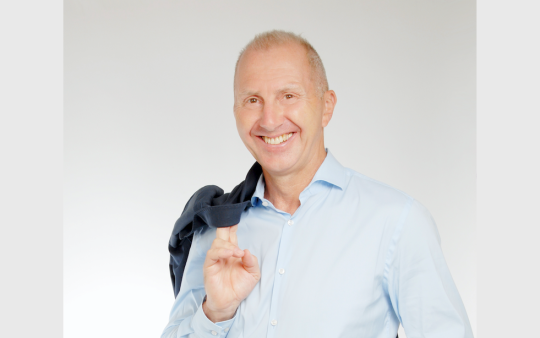 Peter Meyer has assumed the chief executive position at calendar and printed promotional products specialist Geiger-Notes, from Mainz-Kastel. Prior to that he had spent almost ten years as managing director at the promotional products distributor Bettmer und Saalfrank.
"I am delighted that Peter Meyer, an industry authority of many years' standing, will be joining us. I enjoyed a solid and trusting working relationship with him on the customer side for many years. His expertise as a distributor will be especially enriching for us: it will ensure that we are able to continue to expand and optimise the service range for our distribution partners," says founder and chairman Jürgen Geiger.
Peter Meyer is the successor to Sven Weiß, who is set to leave the executive board of Geiger-Notes at his own desire at the end of 2023, having spent three years in the Rhine-Main region, and return to his hometown in eastern NRW on personal grounds. "I regret and respect Sven's decision equally. He made many positive impacts on Geiger-Notes during a difficult time and for that he deserves our special appreciation and gratitude," reports Jürgen Geiger, who himself is set to leave the operative business and move into the supervisory board at the end of the year. "In my new role I'll continue to give my all to preserving what's good about, and at, Geiger-Notes, firmly setting the course for the future at the same time." www.geiger-notes.ag