Cooperation with innovative impulses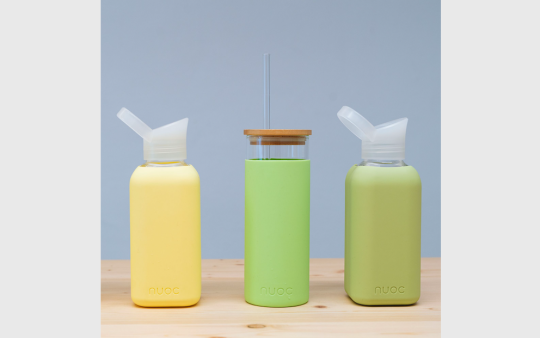 Nuoc, a leading brand for premium returnable bottles, is entering into a strategic partnership with the internationally operating promotional product supplier Premium Square Europe BV, headquartered in Moordrecht, The Netherlands.
Nuoc is the first and only Spanish brand for returnable bottles that has been honoured with the B Corp™ quality seal. It offers an innovative assortment of sustainable to-go glass products, ranging from bottles and lunchboxes to cutlery sets. The products from Nuoc are known for their extraordinary quality, stylish design and use of the best materials. With this partnership, Nuoc wants to extend its reach to a wider European audience and make it easier for customers to access their reusable products. Premium Square Europe BV has an extensive distribution network and many years of experience successfully launching exceptional products on the European market.
'We look forward to our cooperation with Premium Square Europe BV', says David Tena, one of the founders of Nuoc. 'This cooperation perfectly fits our vision of making our premium bottles accessible to consumers worldwide. Premium Square Europe BV's good reputation and experience in the industry makes the company an ideal partner to assist us effectively in entering the European bottle market'.
The partnership will include a variety of joint efforts, including optimised distribution logistics, targeted marketing campaigns and cooperation with retailers and customers. www.premium-square.com