INTERMED ASIA : Playful promotion with Tangle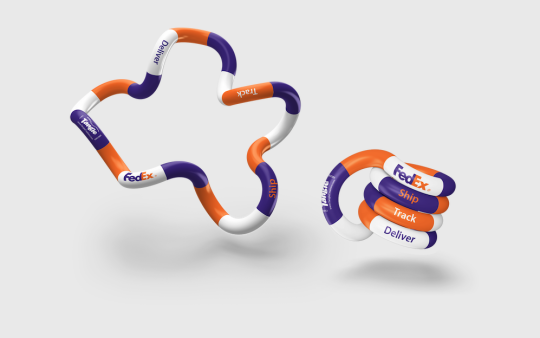 Hong Kong-based Intermed Asia – developer, producer and distributor of innovative promotional products – is now the exclusive distributor of Tangle Toys for the promotional product market in Europe, Africa, the Middle East and Asia Pacific.
"We are excited to provide this innovative, fun and engaging product for branding and marketing campaigns," said Olivier Andre, CEO of INTERMED ASIA. "For over 40 years, Tangle toys have captured the hearts and minds of people around the world with their distinctive design and endless possibilities. This toy is not just any toy, but a dynamic promotional tool that offers exceptional value for companies looking to leave a lasting impression on their target audience," adds Nicholas Zawitz, CEO of TANGLE INC.
Tangle is an interactive, stress-relieving tool that engages the hands and stimulates the mind. It offers versatile finishing options, allowing promoters to attract attention in a cheerful and distinctive way. Tangle is an age and gender-neutral toy and resonates everywhere. "In today's fast-paced world, it offers a simple but effective way to relieve stress and anxiety. Promoting wellness and relaxation through our client's brand sends a strong message. Our new Tangle promotional product has been made with sustainability in mind. It is made from recycled material," says Olivier Andre, citing further arguments for the tool's suitability for the promotional product market. More information about the companies at: www.intermedasia.com  • www.tanglecreation.com