BAPP Networking Gift Show 2023: A "success for all"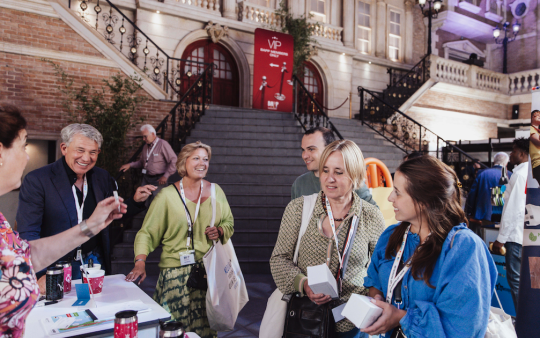 On Thursday, 31 August, the Belgian Association of Promotional Products (BAPP) organised its annual Networking Gift Show in the San Marco Village in Boom, Belgium. More than 300 attendees and approximately seventy exhibitors from twelve countries and quality labels, who were cordially and warmly brought to the fore by a show, turned this day, reports the organiser, into a "success for all [participants]".
In order to facilitate contacts, promote networking, and provide members with optimum support, the BAPP offered a host of attractive amenities: A VIP Lounge, which was reserved for association members and allowed them to communicate with more ease. A Business Corner was likewise dedicated to the association members, to give them the opportunity to go about their various tasks. In addition, association stakeholders from different countries had the opportunity to initiate dialogue internationally.
The desire to support members at all levels was also reflected in the engagement of committed students, who provided assistance to exhibitors throughout the trade show's duration.
The Networking Gift Show is an annual event that was established by the BAPP in 2008. BAPP represents almost two hundred promotional products suppliers and distributors. More details at: www.bapp.be
Photo: Attractive location for attractive products: The BAPP Networking Gift Show was once again held at San Marco Village in Boom/Belgium.