TROIKA Germany: Two newcomers enrich team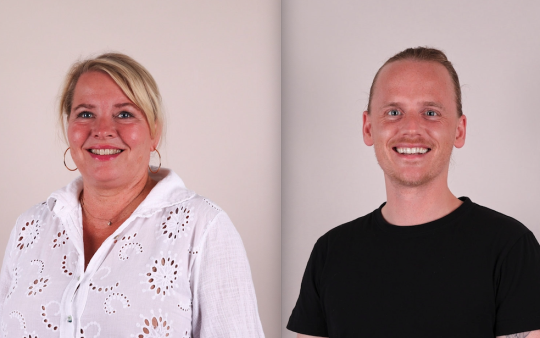 From now on, Simone van den Broek will be supporting the workforce as Key Account Manager in the B2C Germany division. Most recently, she was employed at Artoz (Schweizer Feinpapiere) for seven years. "We are really pleased to have gained Simone van den Broek, an experienced expert and industry connoisseur, for TROIKA. She will nurture our partnership-based customer relations and continue to expand them," says Liudger Böll, CEO TROIKA Germany GmbH.
Marketing, with further newcomer Luca Böll, is set to receive competent support in the promotional products area (B2B) and in graphic design. "We are very much looking forward to the collaboration to come and wish both of them a successful start and lots success in their new tasks," comments Liudger Böll. https://business.troika.de
Photo: New in the Troika team: Simone van den Broek and Luca Böll.