uma received the HORIZON AWARD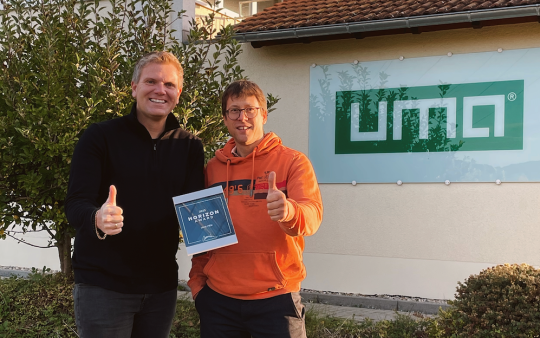 In a virtual ceremony, the writing instrument specialist uma Schreibgeräte Ullmann GmbH received the ASB 2023 HORIZON AWARD as the first non-American supplier partner on 7 November 2023. The American Solution for Business Group (ASB) bestowed the award for the service-oriented and supportive cooperation between ASB and uma. In a company statement, uma says the innovative and trend-oriented product range was highlighted in addition to "the support and positive approach to the promotional product market and the distributors of the ASB Group". During the award ceremony, ASB said, 'Uma is more than just a writing instrument. Uma is a family-run business and a fresh face with a strong, innovative team, which received the award as a new promising and ambitious supplier within the ASB Group'. Uma's Managing Director, Alexander Ullmann, remarks, "As a family company, we are very proud that we received the award in the first year of collaboration with ASB, and uma was able to leave first positive footprints in the USA".
You can take a look at the video here https://youtu.be/pDtbm3MTABQ www.uma-pen.com
Photo: Delighted with the award (from left): Alexander Ullmann and Jens Schott.