Sustainable solutions for printing inks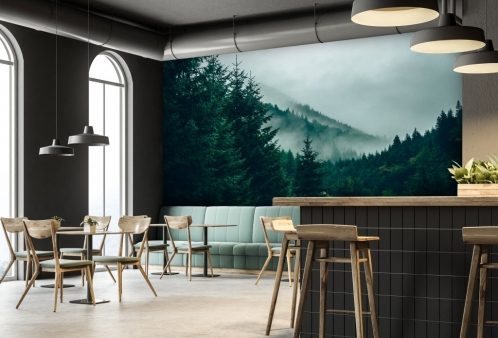 More and more manufacturers and printing service companies are offering water-based environment-friendly inks or sustainable printing methods
Large format printing chiefly involves the use of solvent-based inks, UV inks, latex inks and water-based inks. Solvent inks do not, however, have a good reputation. They can endanger health, and suitable protective measures have to be taken during processing: measures which are unnecessary when working with environment-friendly printing inks. This is one of the reasons why demand for the latter type of product is increasing. Solvent-free latex printing and water-based inks are two of the most ecological printing methods that are currently available. In comparison to traditional products, they are easy to process, perfectly safe health-wise and do not place a burden on the environment.
Odourless alternatives
Leading manufacturers in the digital printing sector are increasingly turning to ecological inks. The company Probo Print, for example, primarily uses water-based ecological inks for its fabric products such as its textile wallpaper WalltexPro®. The result is PVC-free, odourless and 100% recyclable thanks to the printing method used. HP also offers water-based latex inks in the meantime that are particularly attractive to printing service companies and customers. This ink is odourless and especially used in those areas where solvent-based inks are not permitted to be employed: e.g. in the healthcare sector. The products meet the highest standards concerning health and environmental protection.
New processes
Printer manufacturer Epson, on the other hand, relies on its own specially developed piezo technology. This process saves both energy and ink and enables you to use a larger range of inks, including heat-sensitive fluids, because the printing heads get by without generating heat. The ink offers long-term stability and can be used on different materials like paper, foil or fabric.
The printing industry is increasingly developing environment-friendly solutions. Alongside water-based ecological inks and sustainable printing techniques, more and more manufacturers are renouncing PVC. PVC-free foils are particularly suited to being used indoors or anywhere where softeners are not allowed. One typical area of use is for written materials in hospitals, for example. This is good for both the environment and people's health.
Probo Print GmbH: https://www.probo.de/
HP: https://www8.hp.com/de/de/home.html
Epson: https://www.epson.de/
Images: Probo Print GmbH, WalltexPro® textile wallpaper