New partnership between XINDAO and AWARE™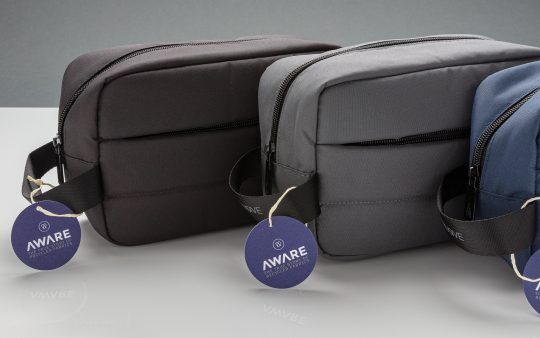 XINDAO, supplier of innovative, functional and sustainable business gifts, have entered into a strategic partnership with The Movement, to become a nominated partner of the AWARE™ Integrity Solution in Europe. "With this partnership, we guarantee the genuine recycled content and environmental impact reduction claims of our products", says Albert van der Veen, CEO of XINDAO."The world's first fully traceable recycled polyester and recycled cotton gift collection: The true story behind a sustainable product will become as important as the design and quality", commented van der Veen.
XD Design and The IMPACT COLLECTION, embedded with the AWARE™ Integrity Solution, is fully traceable from fibre to final product. With AWARE™ tracer particles added to the certified recycled fibres, the final product can be scanned to verify that genuine recycled yarn has been used for the final product. As mass balance is registered on the AWARE™ blockchain application, sustainable claims are 100% verified and validated, thereby precluding greenwashing.
"Sustainability is a spectrum: I believe it is important for companies and brands to know where in the spectrum their products lie so they can make better decisions. AWARE™ technology enables us to do that", says Kevin Zomerdijk, Product Director of XINDAO. "I see our partnership as key to pushing our industry further in the right direction of the sustainable spectrum".
"We are officially disrupting the sustainable industry. Our revolutionary integrity solution combines both tracer and blockchain technology", says Koen Warmerdam, Business developer of AWARE™. "We are continuously looking for innovative companies with a disruptive and transparent vision on the future. Therefore we are extremely proud to be able to work with industry innovators like XINDAO".
"We feel that AWARE™ shares the same ethos as XINDAO to be as transparent as possible so brands and companies can have trust and hard data on the actual sustainability and environmental impact of their products", adds van der Veen. The impact Collection launched in September. For more info go to: www.xindao.com/impact