Game manufacturer opens eco-factory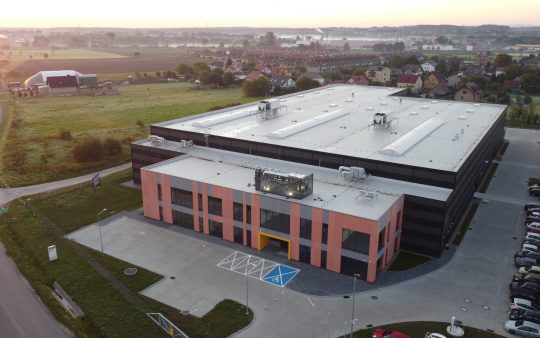 On 4 September 2020 Fabryka Kart (B2B brand of Fabryka Kart Trefl-Kraków, a Polish company with over seventy years of experience in producing playing cards and board games) officially opened an innovative eco-factory. With this new production facility, Fabryka Kart is now, in its own words, "worldwide the first company in the industry to be able to offer its customers environmentally friendly production facilities for board games".
The eco-factory was built in accordance with the BREEAM (Building Research Establishment Environmental Assessment Methodology) standards which are the most widely used in Europe for assessing the environmental performance of buildings. The new factory incorporates numerous ecological solutions such as gas heat pumps, photovoltaic systems and rainwater harvesting in sanitary facilities, thus demonstrating Fabryka Kart's self-image as a socially responsible company.
The modern building is located in Podłęże, 20 km east of Krakow city centre. Together with the current building which the company moved into from Krakow in 2014, it now houses 12,500 m2 of production and storage space and 2,000 m2 of office space. This new investment will add more jobs to the more than 200 current workplaces.
"Thanks to the eco-factor we can, without hesitation, offer our customers environmentally friendly production facilities for their games. This is not only a response to the global trend but, above all, an opportunity for our customers to support nature conservation measures. If they decide to use environmentally friendly production, they will receive a certificate from us and the opportunity to label their games with the 'Environmentally Friendly Game' logo. Thanks to the solutions we propose, game suppliers can show their customers that they care about the environment," says CEO Jan Polak. Grzegorz Skokoń, Director Customized Projects – International Sales, added: "We hope that all these small steps will, over time, lead to major changes that will have a positive impact on nature and the environment. Our goal is a better world. We are convinced that we can do a lot for our planet by consolidating our efforts". www.fabryka-kart.eu