Films and foils with a green footprint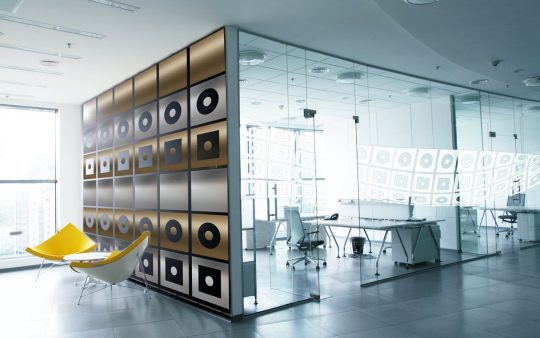 Film and foil manufacturers are contributing to environmental protection by improving the properties of their products.
Films and foils serve both a practical and decorative purpose with their very different looks and properties. They provide flexible solutions when materials such as paper or card are no longer fit for purpose.
The Rhenish family enterprise ASLAN has been manufacturing foils for all sorts of different applications for no less than 70 years. Their products include the PVC-free and self-adhesive whiteboard foil FerroSoft, which can be used to convert an entire office wall into a wipeable board for writing or drawing. Ideally, it can also be used to replace the odd sheet of paper, making it sustainable too.
Bleher produces foil made of polymers created from lactic acid. The biodegradable raw material is manufactured by fermenting starch and sugar with the aid of lactic acid bacteria. The company from Baden-Wuerttemberg shows just how broadly the product can be used with its wide range of protective films, design foils and printed materials. The foil is produced using energy-saving machines and solar farms. No waste is generated. Instead, new fibres are created that can be used in the textile industry (see below: Bleher)
The company SÜDPACK sees packaging film as a high-tech product that they believe can be used sustainably. "Any material savings we can make at the beginning means that there is less need for recycling at the end." Using its own internal technology, the company is able to reduce its material consumption by up to around 50 percent while at the same time improving product features. Using biopolymers improves recyclability and paves the way to independence from mineral oil.
Films and foils are indispensable in many areas on account of their versatility and flexibility and there is often no real substitute available. Nevertheless, their green footprint could be significantly greener in future, leading to tangible benefits for all.
Text: Vera Schattauer
Contacts:
David Remmler, ASLAN Folien
Eric Geringer, Bleher
Sources: 
Südpack: https://www.suedpack.com/en/
Bleher: https://www.bleher.com
Aslan Folien: https://www.aslanfolien.de
Images:
Bleher
ASLAN Folien:
FerroSoft Whiteboard ASLAN FF 550
MetalLux ASLAN SE 50