Wijld: A German fashion start-up focuses on clothing made of wood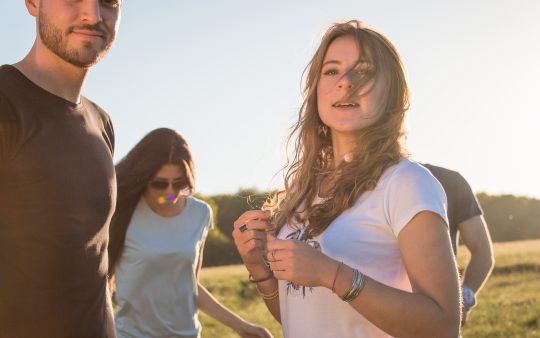 Timo Beelow had the idea of founding a sustainable fashion label at a toy fair. "I was horrified at how naturally our society produces, consumes and throws things away cheaply," recalls the founder. He wanted to counter this mentality with something for people who think differently and also want to change something. During his research, the graduate economist came across the topic of wood as a raw material for the clothing industry, and it didn't let him go. In December 2016, Wijld went to the starting line. Initially with a range of just a few T-shirt styles – which has since grown into a comprehensive collection of tops for men and women.
Textile fibers made of wood, i.e. cellulose fibers such as viscose, Modal or Lyocell, are of course not a new invention, Beelow knows that too. But the regenerative raw material alone does not make a sustainable product for him. Classical manufacturing processes for cellulose fibers work with environmentally harmful chemicals and are resource-intensive. Wijld has therefore looked for suppliers who have developed sustainable processes for this. In addition, all other steps in the value chain have been optimized with regard to sustainability. Beelow: "With Wijld, we want to show that it is possible to produce clothing that is fair and ecologically sustainable within the EU, but at the same time stylish and affordable". It took a lot of research before the product was ready, says Beelow. He won't reveal exactly which manufacturers he works with. Beelow: "There is a lot of know-how in our network. It consists of various partners throughout Europe.
The question remains, why is wood superior to other raw materials at all if you want to develop sustainable clothing? "The wood-based fiber is simply more sustainable," says Beelow. "You can't reach that level with other fibers." The wood comes exclusively from certified sustainable forestry and is much more resource-efficient than polyester or cotton fibers. Compared to a T-shirt made of conventional cotton, it saves 1,000 liters of water, 150 milliliters of chemicals and about 600g of CO2, he calculates. But it doesn't work completely without other fibers. Pure cellulose fibers are too heavy and too flowing for basic T-shirts. Wijld therefore works with blends and uses 33 percent organic cotton.
In order to keep prices affordable, Wijld sells the collection mainly through his own webshop, with only a few retailers carrying the brand. Corporate fashion is also offered. From product development to design to warehousing, Wijld does everything itself. The company has now grown to ten employees. The fact that the concept is exemplary has now also been noticed by others. Just one year after its founding, Wijld won the German Sustainability Award for Start-ups, followed by awards from the initiative "Germany – Land of Ideas" and the Efficiency Award of the State of North Rhine-Westphalia.
And what are your further goals? "We want to grow healthily and are working on becoming a full-range supplier," says Beelow. Socks and underwear are currently on the agenda. In any case, the profits should be reused sustainably, for example by planting trees.
Photo: Wijld