Climate-neutral textiles made of wood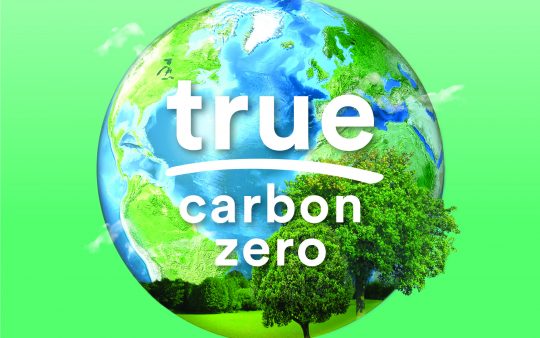 Clothing manufacturers who want to achieve climate neutrality must calculate the carbon footprint of their products step by step themselves – or they can opt for climate-neutral materials right away. However, exactly these are difficult to find. Now the Austrian textile group Lenzing has launched its first climate-neutral Tencel fibers on the market.
With the Tencel fiber, the Austrian textile producer Lenzing established a production process several years ago which meets the highest sustainability criteria due to its renewable raw material (namely certified wood) and the extremely low-emission production in closed cycles. Now the company was able to go one step further: Since September, Lenzing has been offering new CO2-free Lyocell and Modal fibers under the Tencel brand, which are certified as CarbonNeutral products. This means that the emissions associated with the production and distribution of the fibers are calculated and compensated. In this way, the fibers are expected to contribute to a reduction in CO2 emissions and energy consumption throughout the supply chain and are of particular interest to all those clothing brands that are themselves working on the carbon neutrality of their collections. The introduction of climate-neutral fibers thus represents a significant milestone in the transparency of the origin of raw materials used in textile products.
Like the earlier Tencel fibers, the CO2-free Tencel fibers are biodegradable and of purely vegetable origin. They have the same functional properties, such as a soft feel on the skin, long-lasting softness, silky softness, improved breathability and color fastness.
With the development of the new Tencel fiber, Lenzing is one step closer to its goal of reducing specific greenhouse gas emissions by 50 percent by 2030 and to net zero emissions by 2050. At the same time, Tencel is motivating industry partners and raw material suppliers to work together and participate in climate neutrality measures. Overall, Lenzing intends to invest more than EUR 100 million in reducing CO2 emissions in its operations and supply chain.
"The introduction of our CO2-free Tencel fibers is only the beginning of an ongoing fight against climate change. We will continue to develop our production processes and our fiber offering and will not stop at the inherent climate advantage of wood-based fibers. Our ultimate goal is to achieve CO2 neutrality for our entire range of Tencel fibers and the textile supply chain", says Robert van de Kerkhof, Chief Commercial Officer of the Lenzing Group.
To reduce carbon dioxide emissions, Lenzing is tackling four levers: increasing energy efficiency, reducing the use of fossil fuels, integrating pulp and fiber production facilities and ongoing investments in new technologies. As long as Lenzing is not yet able to eliminate all CO2 emissions, the company intends to compensate for the emissions by means of tested projects for global CO2 reduction in regions where there is an extensive textile industry, such as India, Bangladesh or Thailand.
Photo: Lenzing