"Sustainability is not a marketing campaign"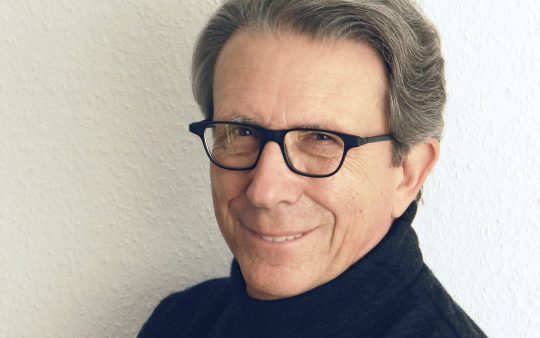 As a state-certified design engineer and industrial designer, Lutz Gathmann not only has an eye for aesthetics, but he also has expertise in all aspects of sustainability. A good 25 years ago, for example, he developed sustainable eyewear made of renewable raw materials – with frames made of cotton, which were also intended to protect against skin allergies. Lutz Gathmann is also a proven expert in product safety. With his comprehensive know-how he has been supporting the PSI Sustainability Awards as a jury member for years. We spoke to him about the importance of sustainability in the industry, the development of the awards and the entries for the PSI Sustainability Awards 2021, which will be announced on 12 January 2021.
Mr Gathmann, what significance do the PSI Sustainability Awards and the topic of sustainability now have in the promotional product industry?
I am convinced that the awards have become an integral part of the promotional product industry. For all of us who work in the industry, they are both an incentive and a cautionary reminder.
How difficult is it to really implement sustainability in the promotional product industry?
It is exceedingly difficult. We should not delude ourselves, especially when it comes to monitoring and auditing supply chains. On the other hand, there are many – sometimes small – improvements that we can make in every company and which, taken together, can have a big impact. But this requires us to rethink or relearn familiar procedures and processes, which is often particularly difficult.
What distinguishes this year's submissions? Are they different from those of recent years?
Submissions have become more sophisticated. In my opinion, this shows that once a start has been made on sustainability, the topic develops its own momentum.
Why do you support PSI as a jury member in promoting sustainability in the industry?
Because I firmly believe that like all areas of life, the industry cannot ignore this issue if it wants to have a chance in the future.
Why do you personally care about sustainability?
As human beings, we will have no future on this planet without sustainability. We will only have a future if we manage to deal with resources of all kinds in a sensible and careful way.
Finally, what advice would you like to give the industry in terms of sustainability?
Sustainability is not a marketing campaign. It requires a great deal of knowledge, work and also money. That is why I would like to urge all people who work in this industry, and especially those who bear responsibility for companies, to make sustainability an important goal of their actions and a corporate objective. For their own future and the future of all mankind.
Thank you for the interview.