Environmental Initiative: These are the nominees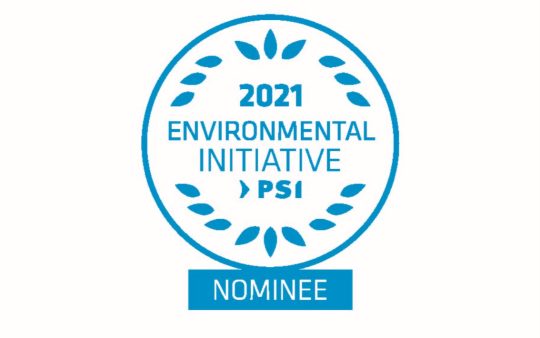 With their initiatives, they are committed to cleaning up the oceans, regrowing forests, emancipating oppressed women or preserving biodiversity. The nominees in the Environmental Initiative category produce their products in a climate-neutral way, sometimes house entire beehives on their company premises and focus comprehensively on sustainability, from materials to packaging to logistics.
In addition, they develop tools for a lower carbon footprint and launch ecological initiatives to significantly reduce the energy footprint of entire companies. With their commitment to the environment, they impressed the jury of the sixth PSI Sustainability Awards, which sent the following companies through to the next round on 4 November
| | |
| --- | --- |
| Ackermann Kunstverlag | Growing responsibility |
| BIC GRAPHIC EUROPE S.A. | TREEDOM PROJECT |
| Halfar System GmbH | Cooperative diversity – sustainability made visible with the environmental concept for the new Halfar logistics centre |
| IPPAG COOPERATIVE | IPPAG 'ON TRACK' |
| Karl Knauer KG | Environmental orientation and sustainability at Karl Knauer |
| Klio-Eterna Schreibgeräte GmbH & Co KG | Strategic action planning and implementation for sustainable optimisation of the energy balance |
| PROMIDEA SRL | PROMIDEA "change within" |
| Schneider Schreibgeräte GmbH | We Care – our guiding principle |
| SurvivAll i.G. | SurvivAll Project |
| terminic GmbH | Protecting biodiversity – a project close to our hearts |
All in all, the almost 100 entries have shown: Sustainability is a fundamental factor in the promotional products industry. It is taken seriously. It is lived. People invest in it. It is a business generator and competitive advantage. Because now more than ever, customers and consumers are paying attention to the economic, ecological and social footprint of our products. We are pleased that you are part of a sustainable movement in our industry.