Better networking for designers and manufacturers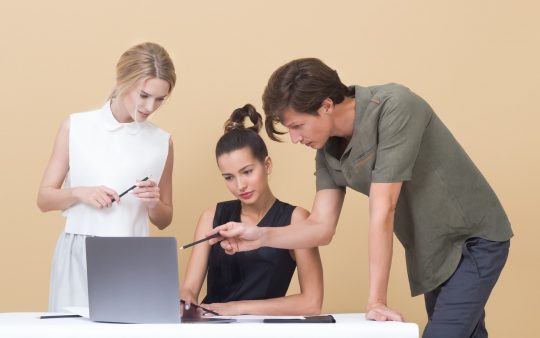 It is intended to improve production processes in the printing industry by enhancing the dialogue between the different stakeholders involved.
Whether we are talking about selecting colours, materials, or production systems, coordinating collaboration between designers and manufacturers is often a complicated process. LMNS is offering to act as a liaison to speed up and simplify the process. This group of experts is specialised in product and business development in the fields of visual communication and the printing industry. It brings together processes, solutions, and innovations in the areas of textiles, packaging, glass, and special printing.
Increasing complexity
There are so many different parameters that need to be taken into account in the field of digital printing. The choice of printer, inks, software, colour management processing is also of vital importance. Irrespective of the combination of inks and material to be printed, the original printing template has to be faithfully represented in the final printout. Checking that a logo is precisely the right colour on different materials can also be a major challenge, especially when it is important to reproduce precisely the same colour across different media to ensure brand identity. Printed colours can look quite different when printed on materials as varied as paper and cardboard for packaging through to polyester and cotton textiles. However, it is not just a matter of deciding what materials are suitable for which purpose, increasing demands mean that the individual stakeholders involved in the process need to communicate more closely than ever with one another.
Mustering up the courage to talk
For the founder of LMNS, Roland Biemans, the printing industry is inexorably moving towards digital production. Nevertheless, despite the many benefits automation and digitalisation and the shortening of process cycles provide, the problem of harmonising manufacturers and designers still remains.
"We see that there is still a gulf between the designer of the printing template and technical staff such as engineers, operators and developers who spend their time inventing and supplying machines, software and consumables."
In Roland's experience, you have the brand owners and designers on one side and printing producers and manufacturers on the others. His aim is to connect the different parties with one another actively and to help them enter into more dialogue. Roland Biemans sees LMNS as "a translator" liaising between printers and manufacturers. With his group of experts, he would like to help both parties understand the challenges and opportunities faced by the other side.
"Our aim is to improve our industry. We would like it to develop in a healthy, more sustainable and responsible manner. The technology needs to offer a practical solution for the application for which it was planned. This means that we begin with application-related and customer-oriented requirements before moving on to developing solutions that offer added value."
Fairs and conferences as key platforms
Roland Biemans sees industry events such as viscom or conferences as being vital platforms for dialogue. Fairs and conferences also play a crucial role for communication within the industry for Georg Bercker, the second chair of the German Printing and Information Processing Trade Association. In accordance with the motto, "go with the times or be gone in no time", Georg attaches special importance to encouraging dialogue. In view of the challenges faced in the future, good communication is essential.
LMNS: https://www.lmns.nl/
Image: Unsplash