REFLECTS Passes Ökoprofit certification program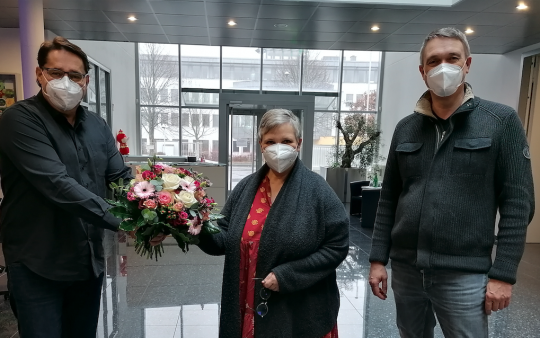 REFLECTS GmbH, a multi-specialist for haptic promotional products, began the Ökoprofit consulting and certification program a year ago together with ten other businesses in the Cologne area. On 26 January 2021, REFLECTS GmbH successfully passed the certification program by the Ökoprofit expert team and may use the Ökoprofit label in the future. A REFLECTS environmental team consisting of seven experts developed measures and changes for implementation within and across departments under the direction of Project Manager Maria Jürgensen.
Despite the difficult circumstances due to the pandemic, a long list of environmental measures has been successfully implemented by REFLECTS® since the beginning of the project and other measures have been scheduled and are being prepared for implementation over the next few years. Methods, figures, tips and the progress achieved were shared during workshops, on-site consultations and feedback sessions with the other companies. The company's work, however, is not finished now that it has received certification. "Ökoprofit has inspired us with many new ideas, and it has facilitated a network and structure that we can use to take other steps towards achieving more sustainability and sound environmental management. We still have big plans and are keeping our eye on the ball," explains Managing Director Meinhard Mombauer. www.reflects.com
Photo: REFLECTS Managing Director Meinhard Mombauer (left) and Marketing Director Peter Leseberg congratulate Maria Jürgensen on passing the Ökoprofit certification program.