uma Schreibgeräte is Presenting Sponsor of PSI Digital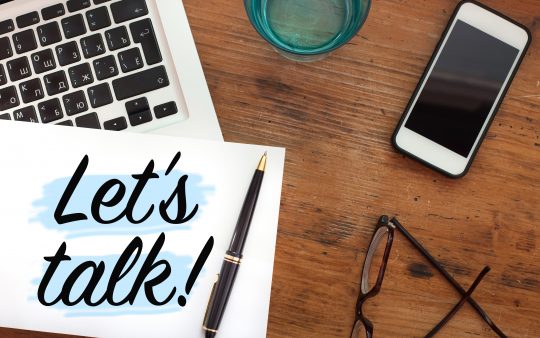 When the international promotional products industry meets digitally for 48 hours from 19 to 21 May 2021, the focus will be on product innovations, topics from the industry and further education with tips for daily doing to support promotional products retailers. One focus is on sustainability topics. In panel discussions, webinars and lectures, experts will explain why sustainability is worthwhile. And best practices from the industry will also be presented, showing, for example, how to combine sustainability and hygiene and integrate them positively into an advertising campaign. Our exhibitors will also show how to combine analogue advertising with digital media using new technology. One example is presenting sponsor uma Schreibgeräte Ullmann GmbH.
Save the date: uma-Talk at PSI Digital
In addition to sustainability topics, current legal issues and practical workshops are also on the agenda of the digital trade show. The latest product innovations and trends will also be presented by uma. Among other things, the uma talk will focus on how to increase the quality of advice as a retailer online, how to provide the best information and how to convey product information that will be remembered. Save the date:
19th May 2021 12:45 pm – 1:15 pm
20th May 2021 9:30 am – 10:00 am
21th May 2021 10:30 am – 11:00 am
For advertisers, the dominant topics are currently sustainability and hygiene. When it comes to writing instruments, uma also offers its usual simple, functional and genuine solutions to difficult issues. The uma RECYCLED PET PEN still offers the highest level of sustainability. Above all, the uma RECYCLET PEN PEN PRO series has set new standards and the first European, completely climate-neutral writing instrument series made from recycled PET bottles is already writing a sustainable success story.
The uma recycled PET PEN PRO antibacterial is not only sustainable but also hygienic at the highest level. In accordance with ISO 21702 (antiviral) and ISO 22196 (antibacterial), uma guarantees a surface with an antimicrobial effect. The settlement of bacteria and viruses (including corona viruses) on the surface is demonstrably prevented by up to 99.9%. A measurable reduction of pathogens on the surface can already be detected after a few minutes and is given during the entire product life cycle.
Hygienically perfect – unattainably sustainable: uma RECYCLED PET PEN PRO antibacterial
A writing instrument is created from PET bottles that have already been used and recycled once: that is the idea behind the uma RECYCLED PET PEN PRO series. A 0.5 litre PET bottle is turned into exactly one writing instrument case. This upcycling idea simultaneously creates colourful and communicative, sustainable advertising media that are manufactured and finished in a climate-neutral manner in Europe and are certified according to the Global Recycling Standards. The various writing systems are all based on a specially developed and innovative liquid ink guidance system. The cartridges can be replaced or retrofitted in all writing instruments. Long-lasting writing and advertising is thus guaranteed. The combination of writing system and recycled PET material makes the uma RECYCLED PET PEN PRO series a world first.
The uma RECYCLED PET PEN PRO series offers a unique standard colour palette, combination options and a variety of writing systems and writing colours. Whether biros, rollerball, fineliner or LIQEO highlighter – the uma recycled PET PEN PRO series promises sustainability all along the line.
Write responsibility with us too, write the uma RECYCLED PET PEN PRO series.
uma INSIDE NFC PEN – it's what's inside that counts. Connect analogue writing and advertising with the interactive world using NFC technology. With the integrated uma NFC TAGS, you can transport not only haptic advertising, but also digital information. Whether contact data, business cards, video messages, product or image films, websites or social media pages, sales documents such as product catalogues and much more.
You can find more information about the uma INSIDE NFC PEN technology in our product video.
uma – more than just a writing instrument!
uma Schreibgeräte Ullmann GmbH, a third-generation family business, is one of the world's leading manufacturers of promotional writing instruments. Based in the heart of the Black Forest, the company is literally 100% dedicated to the manufacture of promotional writing instruments and offers a product range across all price categories and materials. As an innovation leader, the company focuses on a customer-oriented range of products, which is reflected in contemporary designs, but also in problem-oriented solutions. Climate-neutral products and a climate-neutral production facility in Fischerbach are just as much a part of the quality standard as the permanent investment in the latest designs and finishing techniques. Whether screen, pad or digital printing or high-quality mirror-finish laser engraving – uma's high-performance finishing park ensures that the customer's logo is optimally communicated on unique uma writing instruments.
uma – better writing, better advertising!
*PSI members can log in directly with their PSI number and password on 19 May from 12 noon.
Pictures: uma Schreibgeräte GmbH