Speakers of PSI DIGITAL 2021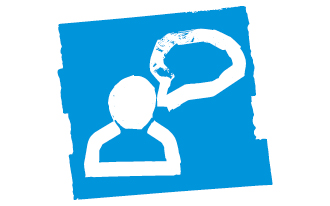 Arrangement of speakers analogous to the order of lectures in the programme
Martina Schneider, Sustainability Manager & Spokesperson Schneider Schreibgeräte GmbH.
Schneider is an established brand for writing instruments and not only the oldest, but also the leading manufacturer of branded ballpoint pens in Germany. Since 1960, Schneider writing instruments are also individually printed according to customer requirements. The company produces 100% in Germany and the production sites are located in recreational areas in the Black Forest and the Harz Mountains. Environmental responsibility has therefore always been anchored in the company's policy and is an important principle in production and sales. One expression of this is the early certification according to the world's most demanding environmental management system, EMAS, which has been regularly renewed for 23 years. Martina Schneider is a granddaughter of the company founder and has been in marketing since 2011 and is sustainability manager and press spokesperson. She has been involved in sustainability and environmental issues for many years and especially alternative mobility concepts, bio-based and recycled plastics and sustainability along the value chain are her hobbyhorse.
Kathrin Stühmeyer-Halfar, Managing Director Halfar System GmbH
Since the founding of the Bielefeld bag producer Halfar System GmbH, Kathrin Stühmeyer-Halfar has been its co-partner and managing director.
Together with Armin Halfar, she built up the company into a leading supplier of advertising bags and special bags in Europe.
For the business graduate, the various aspects of sustainability were firmly anchored in the company's philosophy and daily activities from the very beginning – lived practice at a time when the terms sustainability were not yet on everyone's lips. This path is continuously pursued and is externally recognizable thanks to certified management systems as well as the winning of renowned sustainability awards. Kathrin Stühmeyer-Halfar knows that taking up the latest sustainability aspects early on and implementing them consistently also creates resistance. She is therefore all the more pleased that, with the backing of the entire team, she is able to inspire customers with enthusiasm for both the products and the company and to successfully bind them to the Halfar brand.
Florian Tiedtke, Component Manager Acquisition & Corporate Support Green Button
Find out more about Mr. Tiedtke on LinkedIn.
Harald Notz-Lajtkep, Division Manager Hohenstein Institut für Textilinnovation gGmbH
Harald Notz-Lajtkep joined Hohenstein in 2019 and is responsible for Material Performance & Ecology as Division Manager in the Life Science & Care division. His current field of activity includes – in addition to the Hohenstein core topics of clothing physiology & functionality of textiles – the sustainable topics of GMO analytics, biodegradation, recycling and microfiber/microplastic analytics in research as well as in services. Furthermore he is in the Consortium Leader/Chair – at DIN German Institute for Standardization for DINSpec 4872 as well as delegate at The Microfibre Consortium / TMC Roundtables Fibre Fragmentation and thus involved in the development of standards for the textile and outdoor industry. Harald Notz-Lajtkep has been focused on the textile and apparel industry for over 20 years, responsible for various positions in sales & marketing. He is an advocate of sustainable business strategy and an expert in the field of textile sustainability.
Frederik Zecheus, Key Account Manager Karl Knauer KG
Find out more about Mr. Zecheus on LinkedIn.
Michael Freter, Advisor und author
Michael Freter was Managing Director of PSI and Reed Exhibitions Deutschland GmbH for 13 years. You can find his detailed profile at michael-freter-dus
Patrick Breuer, Key Account Manager koziol ideas für friends GmbH
Find out more about Mr. Breuer on LinkedIn.
Ralf Richter, Sales Manager Klio-Eterna Schreibgeräte GmbH & Co KG
Find out more about Mr. Richter on LinkedIn.
Christian Ringler, Head of Sales elasto GmbH & Co. KG
Find out more about Mr. Ringler on LinkedIn.
Barbara Leithner, Chief Operating Officer (COO) Reed Exhibitions Germany & Austria
In July 2020, Barbara Leithner took on the role of Chief Operating Officer (COO) at Reed Exhibitions Austria and thus overall operational responsibility for the company's own trade fair portfolio. Since November 2020, the task as COO Reed Exhibitions Germany has also fallen within her area of responsibility. She has been working at Reed Exhibitions in a wide range of functions since 2010 – most recently as Managing Director B2B trade fairs. After completing her education at the Höhere Lehranstalt für Tourismusberufe in Krems an der Donau, the native of Lower Austria studied social sciences and economics at the Karl Franzens University in Graz. This was followed by doctoral studies at the Swiss University of St. Gallen – School of Economics, Law and Social Sciences.
Petra Lassahn, Director PSI
The trade show world is here home. Petra Lassahn learned her trade at Messe Köln. Her first big trade show was photokina. For the Messe Frankfurt, she was responsible for "Ambiente" and "Tendence". With a short interruption, she has been working at Reed Exhibitions Germany for more than 20 years, has looked after a wide variety of sectors and in 2014 also became head of Bar Convent Berlin, the largest trade fair for the bar and beverage industry. A short time later, Petra Lassahn took over as director and head of PSI Messe in 2017. As of May, Petra Lassahn is also responsible for the strategic orientation of the entire PSI network and its services.
Olaf Hartmann, Managing Director Touchmore GmbH
Olaf Hartmann is the owner of the agency Touchmore, which he founded 25 years ago. Touchmore specialises in haptic advertising and sales communication for banks and insurance companies. He is also managing director of the Multisense Institute for Sensory Marketing, author and brand consultant. Hartmann began his career in international advertising at Bayer AG, was a lecturer at the IfB of the University of Sankt Gallen for seven years and has been active on the board of trustees of the Gesellschaft zur Erforschung des Markenwesens e. V. – the research platform in the Markenverband network – since 2019.
Emily Whigham, Moderator of PSI DIGITAL 2021
Emily Whigham has worked for 25 years as a journalist and presenter for various TV stations, in the event sector, at trade fairs and for large companies. The US-American became known with entertainment formats such as NBC GIGA, Viva, AppsNight and CNN Germany. In recent years, her focus and the focus of her clients has shifted more and more, and so she is professionally, as well as privately, concerned with the topics of sustainability, innovations, fair trade, women in the business world, culture and the promotion of young talent.
Alexander Ullmann, Managing Director of uma Schreiberäte Ullmann GmbH
Born in 1979 and living in Fischerbach in the Black Forest, married with 2 children.
Together with Peter and Jochen Ullmann, he is the 3rd generation to run the family business founded in 1949.
uma Schreibgeräte Ullmann GmbH is one of the world's leading manufacturers of promotional writing instruments.
Philipp Reusch, Reusch Rechtsanwaltsgesellschaft mbH
Philipp Reusch is a lawyer, founding partner and team leader Regulatory Affairs & Market Measures at reuschlaw Legal Consultants, a commercial law firm specialising in product liability. As an expert in the areas of (international) product liability, product safety, compliance and recall management, he mainly advises national and international industrial companies from various industries. The core of his consulting activities lies in a hybridisation of quality management and law by permanently implementing product compliance in the process landscape of companies in order to meet the dynamics and increasing requirements due to digitalisation and Industry 4.0.
Kay Grönhardt, Senior Consultant Intertek Holding Deutschland GmbH
Kay Grönhardt studied chemistry and medicine. He completed these studies with the 2nd state examination. After working for Bayer AG for several years and then as a laboratory manager in environmental analysis, he became managing director and partner of Porst & Partner GmbH (environmental analysis & goods testing). In 2008, Intertek plc acquired this company – Kay Grönhardt took over the management of the resulting Intertek Consumer Goods GmbH in Fürth. He has been a senior consultant for Intertek at this location since 2016.
Christian Vith, Marketing Manager OMA365
As Marketing Manager, Christian Vith oversees OMA365.de's online projects and discusses the specific goals and content of online campaigns with clients and partners. For him, social media marketing is not an end in itself, but always the benefit for the advertiser and the target group. As a further development of classic "selling", social selling refers to the targeted use of social networks to generate enquiries and leads and to convert them into successful business. The OnlineMarketingAgentur365 – OMA365.de – is a unit of Reiber Marketing GmbH. For more than 30 years, the advertising agency from Krefeld has been successfully positioning companies, products and services in the market and media and networking creative ideas on all relevant communication channels.
Sven Spindler, Managing Director Spindler GmbH
Spindler GmbH has been in business for 35 years this year and specialises in the design and production of advertising and presentation folders. Sustainable use of materials and resources is not a new trend, but has always been part of the company's daily business. Sven Spindler has been in charge of the company since 2001, together with his father and company founder
Andreas Spindler in the company management. For us, customer service is a matter for the boss!
Caroline Zöller, Geschäftsführerin Forteam Kommunikation GmbH
Caroline Zöller is Managing Director of the Cologne-based communications agency Forteam. The focus of her work is strategic consulting. She has been working on the topic of "communication as a means of emotionalisation" for over 25 years. As a specialist for solution-oriented communication consulting, she makes a strong case for concepts that put the needs of customers in the foreground and thus sell successfully.
Manuel Potter, Geschäftsführer Potter Promotion
Manuel Potter is the managing director of two companies, which he combines efficiently. As a wholesaler of advertising materials, it knows the needs of customers from industry, agencies and brands. As a communications agency, he knows the requirements for sales and marketing. Since 2005, he has been wholesaling advertising materials and providing marketing support to companies.
Astrid Langenstein, Team Leader Product Sourcing PSI
Astrid Langenstein, Team Leader Product Sourcing, has been passionate about the colourful world of promotional products at PSI for 16 years. Together with Sabine Möller, who has shared this passion at PSI for 4 years, the Sourcing Team supports PSI retailers in product and supplier research, helps with product and also other ideas. In addition, the team is in regular contact with PSI manufacturers and keeps up to date with new trends. The team supports you with the complete sourcing solution – according to the motto "More time for your customers".
Sabine Möller, Product Sourcing Manager PSI
Astrid Langenstein, Team Leader Product Sourcing, has been passionate about the colourful world of promotional products at PSI for 16 years. Together with Sabine Möller, who has shared this passion at PSI for 4 years, the Sourcing Team supports PSI retailers in product and supplier research, helps with product and also other ideas. In addition, the team is in regular contact with PSI manufacturers and keeps up to date with new trends. The team supports you with the complete sourcing solution – according to the motto "More time for your customers".
Frank Dangmann, President of GWW
Frank Dangmann has been President of GWW – Gesamtverband der Werbeartikel-Wirtschaft e.V. since 01 July 2017 – he has been committed to haptic advertising for many years as a board member of Markenverband, which merged into GWW after the merger. Since 2019, Frank Dangmann has represented the interests of the advertising industry on the executive committee of the Bundesverband Großhandel, Außenhandel, Dienstleistungen e.V. (BGA). (BGA), representing the interests of the promotional products industry. Over the course of more than two decades, he has acquired expertise and comprehensive market knowledge of the promotional products industry.
Steven Baumgaertner, Managing Director Marketing & Sales cyber-Wear Heidelberg GmbH
The Global Sales Director Sales & Marketing Cybergroup International founded cyber-Wear Heidelberg GmbH back in 1994, together with his friend and business partner Roman Weiss. Today, cyber-Wear is one of the European contact partners for all questions concerning advertising materials, merchandising and corporate fashion with a worldwide network and locations in Europe, the USA, the United Arab Emirates and Asia.
Friederike Priebe, Team Leader Textiles EPEA GmbH
Friederike Priebe has been working at EPEA GmbH – Part of Drees & Sommer since 2016, where she is driving the implementation of recyclable textiles according to the Cradle to Cradle principle. Her professional focus as team leader C2C Textiles includes circular optimisation in global supply chains, optimisation management in all areas of the textile industry, material knowledge of textiles and textile chemistry as well as feasibility studies on innovation topics. In cooperation with customers, it proves on a daily basis that the successful implementation of recyclable and sustainable textiles already starts with product development.
Erich Wissing, Technical Manager Printing CHT Germany GmbH
Erich Wissing has been working for CHT Germany as a technical consultant for aqueous textile printing systems for 33 years, both at home and abroad.
We, as CHT, see it as part of our responsibility to maximise the positive environmental footprint along the entire textile value chain. For this reason, we have developed water-based printing pastes that help textile products achieve the Cradle to Cradle® Platinum Standard. ecoprint by CHT is the first compostable pigment printing system with Cradle to Cradle® Platinum Level. The excellent technical properties lead to outstanding sustainable printing results.
Dirk Glaser, Technical Sales Kroschewski Industrie Technik GmbH
Technical sales (screen printer)
From 1987 -1998 Graphische Technik GmbH, Offenbach (screen printer)
From 1998 – 2015 Graphische Technik GmbH, Offenbach (printing manager – screen printing, pad printing, digital printing)
From 2015 – today Technical Sales, KIT GmbH (Obertshausen)
Stefan Roller-Aßfalg, CEO Aka Merch & Textil GmbH
Stefan Roller-Aßfalg is an expert and networker in the market for textile finishing, textile advertising and textile promotion. From 1999 to the beginning of 2016, he was editor-in-chief of the trade magazine "TVP Textilveredlung & Promotion". In November 2015, Roller-Aßfalg founded Aka Merch & Textil GmbH, based in Cologne, where he offers training and further education for textile printers, embroiderers and other garment decorators. As an external partner of Reed Exhibitions Germany, Stefan Roller-Aßfalg has been working for PSI since 2017.
Kirsty Blackstock, Brand Ambassador RESULT Clothing Ltd.
Kirsty Blackstock is English and comes from Nottingham in central England. She studied foreign languages – BA in Modern Languages at university – and speaks German, French, Italian and Swedish. In the third year of her studies she lived in Ottweiler, Saarland and worked there as a foreign language assistant. She always wanted to use her language skills professionally and found an opportunity to do so in the textile industry, where she has worked for over 15 years. She has been a "Brand Ambassador" at Result for 9 years and looks after the customers from Europe. Germany is not only a very important country for her professionally. Germany has become her second home since her student days in Saarland.
Harry Saffer, CEO STABILO Promotion Products
Harry Saffer has been working in the promotional products industry for 13 years as Managing Director of Schwan-STABILO Promotion Products. Previously, he worked for a long time at STABILO in European sales and was in charge of two subsidiaries with a focus on sales and marketing. Harry Saffer is a STABILO brand ambassador through and through. He consistently implemented brand awareness in the STABILO Promotion Products team. Today, he says himself, promotional products with brand management are the only right way for STABILO.
Jana Mandel, Junior Advisor Grüner Knopf
Jana Mandel contributes her experience from her studies at the Copenhagen Business School and various practical activities in the field of corporate sustainability to the implementation and further development of the Green Button project.
Silke Langer, Advisor Grüner Knopf
Silke Langer is a textile and clothing engineer and brings her perspective from textile and clothing management as well as purchasing to the office of the first state textile seal.
Thomas Pfeiffer, Managing Director in 4th generation, HERKA GmbH
Thomas Pfeiffer is a terry expert. Terry weaving is in his blood. Since his youth, he has been active in weaving, textile finishing, manufacturing and sales and knows the industry like no one else. The graduate in business administration took over the management of HERKA Frottier in 2002; that of its sister company, Textilveredelung Gmünd, in 2013. Thomas Pfeiffer is a weaver with all his heart. You can see this passion when he is at his looms – and when he discusses every design (no matter how tricky) with his customers.
Axel Weimar, Sales Manager B2B Custom Products Germany, HERKA GmbH
Axel Weimar is a terry specialist. With more than 25 years of professional experience in sales, design, production and purchasing of terry products, he knows the industry from all sides. At HERKA Frottier, he has been responsible for the development and sales of the custom-made products B2B Germany division for 3 years – new product developments and creative implementations are his passion. The graduate in business administration comes from a weaving family in southern Germany. In 1994, after completing his studies, he joined his parents' business. There he was responsible for sales, promotion and new product development. His first contacts with HERKA Frottier date back to this time. This was followed by another 15 years as managing director with his own trading company, before he resumed his family history as a manufacturer with HERKA Frottier in 2018.
Dr. Stefan Rennicke, KAYA&KATO GmbH
Stefan Rennicke started his professional career in the private sector before becoming active in international political cooperation. At the end of 2015, he founded the workwear company KAYA&KATO, which has been operational since 2017. In recent years, the company has become a permanent fixture in the German workwear industry – especially in the hotel, catering, care and retail sectors.
Christian Schultze-Wolters, Director Business Development Industry Solutions DACH, IBM
Christian Schultze-Wolters brings more than 25 years of sales experience and has led various sales teams in national and international assignments. After being responsible for the logistics industry and its companies in Germany, he took the lead for IBM's Blockchain business in Germany, Austria and Switzerland in summer 2018 to develop and operate industry-specific and cross-industry Blockchain solutions for the local market and its eco-systems. He then took on the role of Director of Business Development for selected industries earlier this year.
Monica Marinho, Specialist Processing ABCERT AG
Monica Marinho, studied nutritional sciences in Halle (Saale). Today she lives in Reutlingen and works for ABCERT AG as a technical advisor in the Processing, Trade and Import Department. As part of her work, she inspects, evaluates and certifies companies from the food industry. In addition, she lectures on the topic of the EC Organic Regulation. Previously, she was deputy head of the quality assurance and quality management department at a medium-sized food manufacturer.
Martina Lipp, PSI Product Finder Team
Martina Lipp, 42, has been responsible for getting product data into the Product Finder since 2004. Only interrupted by two parental leaves, she has accompanied (almost) all development stages of the Product Finder – from the very first to the current one! In the process, her area of responsibility has developed just as much – today she supports the supplier members in entering their product data, works out possible improvements for the product data import and optimisations of the search in the Product Finder. The latest highlight is, of course, PSI DIGITAL, where the Product Finder plays a central role.
Anna-Lena Bruchmann, Sailmate
Almost 20 years in the textile industry, starting with studies in textile business administration, positions along the entire textile value chain (sales, purchasing, product management, sourcing), positions with market leaders such as Zalando and adidas before founding SAILMATE in 2018, focus on digital and sustainability, passionate athlete, sailor and mother.
Here you will find the overview of the live programme of PSI DIGITAL 2021 in May