With these 3 tricks, promotional products retailers revive digital business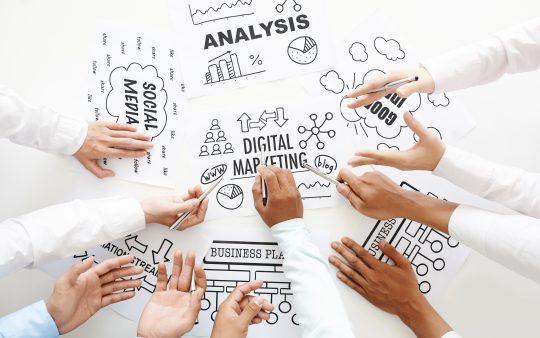 Which stories make your customers remember you? Which websites sell particularly well? And how do you use social media properly for your business? These are just some of the day-to-day questions of a promotional products retailer. Answers will be provided by the practical workshops at PSI Digital from 19 to 21 May.
Trick 1: The right story
Whether it is about attracting attention, deepening an already existing interest, adjusting an image or triggering a purchase decision: Communication is tailor-made. The underlying story is just as important as the text that picks up the reader and conveys relevant information. Caroline Zöller, Managing Director of Forteam Kommunikation GmbH, will explain what types of text there are and how stories can be written to suit the communication goal in her short workshop on 19 May from 4 pm.
Trick 2: An active website
Websites are more than a mere presence page. Websites have to sell actively. The right mix of image and information creates the right impulse in the prospective customer. This is how interested parties become customers. And customers become recurring orders for the trade. Manuel Potter, Managing Director of Potter Promotion, will show what websites need today and how they sell better online in a half-hour short workshop on 19 May from 5 pm and on 21 May from 1 pm.
Trick 3: Sustainably increase sales success through social selling
The days when Instagram, Facebook and YouTube were only used for private use are long gone. Today, companies use news feeds and stories to place their products here and thus attract the attention of a large target group. Christian Vith from the advertising agency Reiber Marketing will explain what makes social media tick and how they can be used as lucrative sales channels in his short workshop on 20 May from 14.45 and on 21 May from 12.30 hrs.
Register now free of charge
The workshops and the entire programme are available to PSI Digital visitors free of charge. Anyone who has missed the live workshops can also access them on-demand in the media library from the following day for the duration of the entire digital event.
*PSI members can log in directly with their PSI number and password on 19 May from 12 noon.