Where does digitalisation benefit and why does multisensory remain king?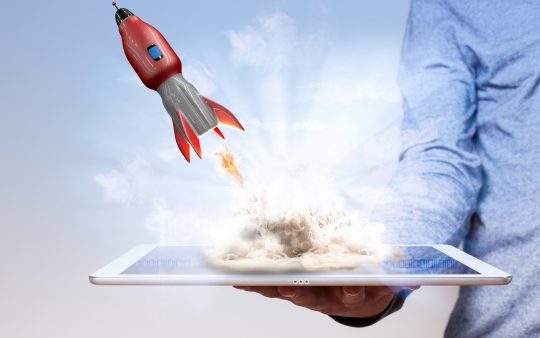 The promotional products industry is in a state of flux. More and more processes are being digitalised. What role does multisensory still play? What synergies are there between haptic advertising and digital trends? And how do supply chains meet legal requirements? The speakers at PSI Digital, which will be held digitally for the first time from 19 to 21 May 2021, will have answers to these and other questions.
The Power of Touch
Despite all digitalisation, humans are multisensory beings – equipped with a brain that grasps multisensory information faster, believes it more easily and retains it longer. But what does this mean in a digital world in which Corona is a fire accelerator that fuels digital business models and marketing budgets are sucked up by digital channels? What role do tangible advertising media play in digitally shaped customer journeys? In his keynote speech at the opening of PSI Digital, Olaf Hartmann will explain the current findings of neuroscience, psychology and sensory research on perception and purchase motivation. He will show from a psychological perspective what value haptic advertising creates in the media mix and what offers the market will need in the future from this perspective. The opening begins on 19 May at 12 noon.
How retailers can improve the quality of their advice
Alexander Ullmann, Managing Director of the stationery manufacturer uma Schreibgeräte, will compare online and face-to-face consulting at the digital event. On 20 May, starting at 9.30 a.m., he will give a half-hour lecture on how to increase the quality of advice online as a retailer and how to convey well-informed product information that will be remembered.
Opportunities and risks of digitalisation
Is digitalisation the long-awaited beacon of hope or the spectre of the promotional products industry? This is the question on the agenda for a panel of experts with different perspectives on 20 May. Among other things, the discussion will focus on how haptics can be integrated into virtual meetings and how the emotional component of the promotional product can be brought to bear as a result. It will be explained why haptics plays such an important role and why it must be considered as a component in the digital sales process. Alexander Ullmann, for example, shows how sales processes with a haptic component can run successfully, because at uma the quality of advice is already increased by a hybrid concept. Steven Baumgärtner, Managing Director Marketing & Sales of cyber-Wear Heidelberg GmbH, will discuss how the shift from the analogue to the digital world can be successful in the sales process. The panel discussion will begin at 10 a.m. and last around 30 minutes.
How to achieve transparency in the textile supply chain
It is not easy to ensure transparency in the textile supply chain – there are many suppliers and numerous intermediate steps. For this reason, Kaya&Kato, the provider of sustainable workwear, has joined forces with the technology company IBM in 2020. With the support of the German Federal Ministry for Economic Cooperation and Development (BMZ), they are creating a blockchain-based platform to ensure security and transparency in the textile supply chain. What the resulting "Textile Trust" project and IT have to do with textiles and sustainability will be explained by Christian Schultze-Wolters, Head of Blockchain Solutions at IBM, and Stefan Rennicke, founder and CEO of Kaya&Kato, in a lecture on 20 May from 2.45 pm.
Register now free of charge
The workshops and the entire programme are available to PSI Digital visitors free of charge. Those who missed the live workshops can also access them on-demand in the media library from the following day for the duration of the entire digital event.
*PSI members can log in directly with their PSI number and password on 19 May from 12 noon.