These are the Star Products of PSI Digital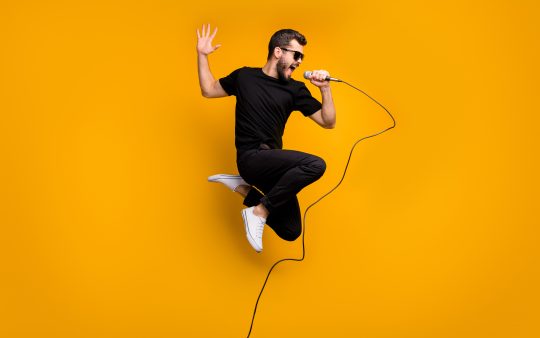 Four products were particularly popular at PSI Digital, which took place online from 19 to 21 May: the "Star Products" of the "PSI Product Presentations". In the categories "Novelty", "Best Seller", "Responsible Product (SCR)" and "Special Design", all visitors to the event were able to cast their vote for their personal favourite until 20 May 2021. These are the winners:
Innovations out of the Box
In the "Innovation" category, the Dutch exhibitor Blooms out of the box won with the Blooms Box, a wooden box that holds a total of three plants. The advertising message, for example in the form of a logo or slogan, can be engraved directly on the box, which serves not only as a flower container but also as a shipping box. The winning product is filled with "Air so Pure" plants, including curly and blue fern, as well as the peace lily, which each purify the air and increase the humidity in the room. Thanks to the water reservoir for one month, the plants are particularly easy to care for.
An umbrella for healthy skin
In the category "Bestsellers", Perletti S.p.A. from Italy won with the product 20306. Behind this product number is a super-compact pocket umbrella with UV block protection in the colour silver-pastel. The limited edition of this bestseller follows the latest fashion trends and stands out from the crowd with its details. For example, an internal silver or black coating protects the skin from sunlight damage as a special UV block. Thanks to the compact size, the pocket umbrellas fit even in small handbags and hardly weigh anything with a net weight of 244 grams. Thanks to its fibreglass structure, the umbrella is not only windproof, but also flexible and resistant. The environmentally friendly material is also free of toxic substances (PFC Free).
The key ring made from apple peel
The manufacturer of the winning product in the category "Responsible Product (SCR)" also comes from Italy. RO-WE Snc di Brusaterra R. & C. won with "Apple skin", a collection of key rings made from apple peels and slugs. For the production, the leftovers from apple juice production are reused by serving as the basic material for the key rings. The production takes place under low environmental impact and is 100 percent vegan. The product is combined with ecological and vegan cork as the base material. The "Apple skin" is refined by means of embossing or all-over digital printing.
Vintage "Made in Austria
Herka GmbH from Austria won in the "custom-made" category with its "Vintage kitchen towel". For a small budget and a delivery time of four weeks, the customer gets a product from the Austrian weaving mill that is 100 percent "Made in Austria" and is also available in Global Organic Textile Standard quality. The tea towel is available in the "Vintage" and "Karo" series.
Further information on the winning products can be found in the PSI Product Finder at: https://psiproductfinder.de/listen/03cbccc0-977e-11eb-ab30-13993bf0fe88