PF Concept – SCX.design: Partnership expanded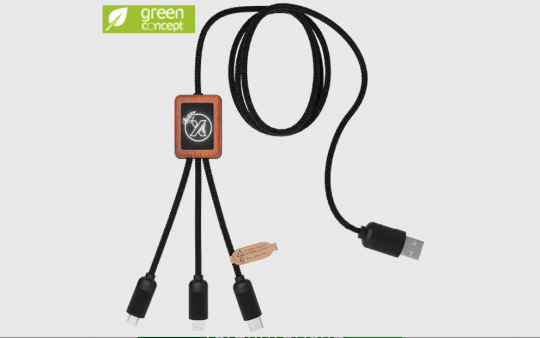 PF Concept is expanding its exclusive partnership with the French premium product company SCX.design to include Germany, Austria and Switzerland (excluding the French speaking part of Switzerland). The trademarks of the technical specialist SCX.design from France are luminous logos and unique designs coupled with highest product quality. In 2019, PF Concept was able to win the company as an exclusive partner for the entire European area excluding the D-A-CH region (Germany, Austria, Switzerland) and France. Much has happened since then and a vast range of new, innovative products have been presented.
For example, the stylish powerbank with its antibacterial surface fits perfectly into the Be safe concept of PF Concept. The same impressive and successful technology was used in the futuristic looking insulated bottle, which even displays the exact temperature of the beverage stored in the bottle on an illuminated surface. Trendsetting ideas were also brought to life in the sustainable green tech product line. The 3-in-1 charging cable made from recycled plastic bottles is one such example, whilst wood from sustainable cultivation is used to create an elegant look.
The unique opportunity to add an illuminated logo is what unites all products, making every branding unmistakably bright. When it comes to packaging, the French tech company relies on compostable materials. In order to ensure the highest possible quality and long durability of the products, every device is checked by an inspector and approved with the issue of a hand signed certificate.
"It was an excellent decision to enter into this successful partnership with SCX.design. Thanks to the special and unparalleled design, as well as the high-quality workmanship, the products are very popular among our customers", says Pieter Boonekamp, General Manager at PF Concept. High time to extend this success to the German speaking market with its strong purchasing power. Peter Stelter, Country Manager PF Concept Deutschland agrees: "The sales figures of the SCX.design products in the rest of Europe are convincing. I'm very happy that the German speaking customers can now also benefit from this collaboration which has been so successful to date". In a brochure, SCX.design shows how its antibacterial technology works and what efforts they go to to make their products sustainable. Further information available at: www.pfconcept.com/de_de/catalog/category/view/s/scx-design/id/2837/