The Sweet Surprise with Nutritious Contents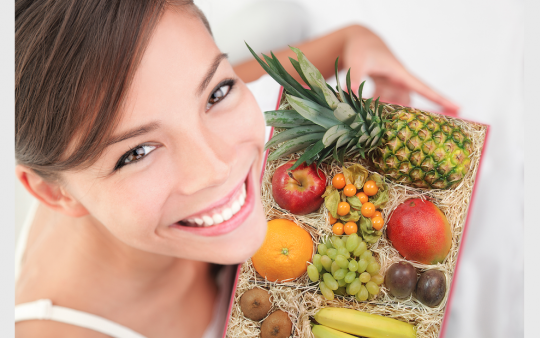 Sending fruits and sparking joy? This might sound out of the ordinary, but Hansen Obst thinks out of the box, while putting the freshest fruits into the boxes! The company with a 30-year success story is now expanding to the PSI-Network. Hansen Obst sends vitamins and appealing gift boxes filled with fruit and other nutritious snacks right to the recipient through a state-of-the-art Online shop, www.hansenobst.de.
Gift boxes are conceptualized around various occasions, among them weddings, birthdays, baby showers, or to express gratitude towards a colleague, friend, or family member. Despite celebrations that remain salient throughout the year, Hansen Obst also creates seasonal gift boxes relevant to corporate partners, such as Home office-themed boxes and subscription boxes bringing vitamins and healthy snacks to the workplace. Furthermore, Hansen Obst offers the unique opportunity to cater to corporate events through Cocktail, breakfast, and recipe boxes.
Hansen Obst stays relevant to trends in lifestyle and diet. Therefore, new boxes have a focus on vegan, gluten-free, and plastic-free contents. Apart from a wide variety of boxes for all occasions, customers also have the opportunity to create their individual fruit boxes through the Box-configurator as a feature of the online shop. This means that no wishes are left unfulfilled. Furthermore, personalized greeting cards, branded items, and corporation-specific add-ons make boxes valuable and unique gifts and marketing tools.
With the wide variety oft he boxes' contents comes an ever-changing selection of packaging options. Customers may choose between different seasonal box designs, all sustainably manufactured without a plastic film. www.hansenobst.de