Climate neutral through and through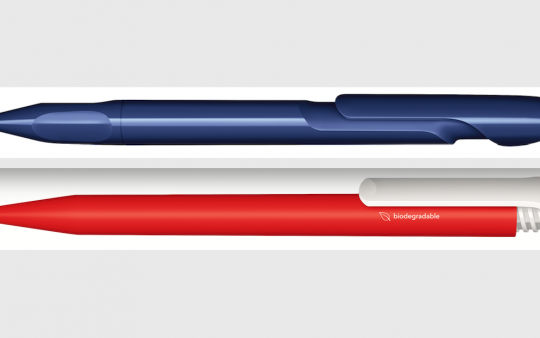 Senator GmbH, the traditional manufacturer of pens, mugs and paper notebooks for the promotional products market, will henceforth be operating as a climate-neutral company. Senator's production facilities are located in Groß-Bieberau in southern Hesse. "This not only means short delivery distances. With their much smaller ecological footprint, products 'Made in Germany' are also clearly superior to imported articles," said the company in a statement.
"A healthy environment is of great importance to Senator. Therefore, a lot of emphasis is placed on sustainable materials as well as production processes, environmental compatibility, waste avoidance, resource conservation and recycling," emphasises managing director Daniel Jeschonowski. Senator only uses green electricity from hydropower, and is also investing continuously in electricity-saving measures at the production site. Another important step in holistic climate protection is the offsetting of greenhouse gases. "For Senator, this means that in addition to its efforts to continuously reduce such emissions, it also records any unavoidable greenhouse gas emissions and then offsets them through climate protection projects. For this reason, as of this year, Senator is a climate-neutral company," explains Jeschonowski.
With climate neutrality, Senator is supporting both regional and global climate protection projects. This also helps in achieving the global Sustainable Development Goals ("SDGs"), such as combatting poverty or improving living conditions in emerging and developing countries.
About the Senator Group
Senator was founded in 1920 in Hesse and is one of the leading manufacturers of personalised writing instruments as well as mugs and cups. In addition to Groß-Bieberau, Senator GmbH maintains locations in the Netherlands, France and Great Britain through its subsidiaries. Further information: www.senator.com
Picture: Senator's bio pens and recycled pens stand as a pars pro toto for the climate-neutral company.