Tapping New Markets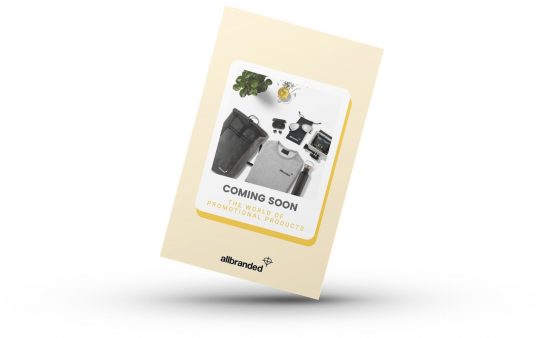 With its customised promotional products, Allbranded GmbH has been able to reach numerous markets since its founding, making it one of the most successful promotional products distributors in German speaking countries. This year Allbranded also successfully acquired the company Allbranded Ltd.
+++
Allbranded's UK online shop was connected to the company's infrastructure so that the company now officially can count the UK as one of its markets. The customised promotional products will also be available in the USA soon. The company is striving to become a market leader for automated branding solutions in the United States with its office in Miami. This is one of the ways the company plans to expand internationally.
International Expansion
The company states "Allbranded has a fully automated online shop with a wide array of promotional products and an all-round branding solution. Numerous companies find what they are looking for every day and order promotional gifts for their customers, employees and business partners." Despite the corona pandemic, Allbranded has experienced enormous growth this year. It has hit a new record in the number of orders received; the team has expanded significantly; and now the international expansion is in full swing. According to the company's information, Allbranded, which is headquartered in Hamburg, is expected to also become a familiar name outside the European market in the future and to establish itself as an international market leader for customised promotional products.
US Market in Sight
In 2011 CEO Arne Schubert founded the business in Hamburg, Germany. Back then, he and the smaller team of employees only sold the assortment of promotional products in Germany, Switzerland and Austria. Slowly but surely, the online shop was expanded and markets in countries such as Spain, France or Sweden were conquered. In 2021 the acquisition of Allbranded Ltd was successfully completed. Allbranded will also be on the US market soon.
Focus on Environment
In the future, the focus will be on expansion in the individual markets. "The company is now operating in 9 countries and increasing growth in them is far from complete. Moreover, Allbranded wants to increasingly tackle the optimisation of the online shop. It intends to automate processes so that customers can quickly and easily access the information they need," says Arne Schubert. Aside from its expansions, the company has been dealing with the topic of sustainability during its development as well. The company has become a part of the Leaders for Climate Action Group, which consists of more than 1,000 businesses working proactively towards environmental protection. Allbranded is also working with the organization Trees, Water & People. "The Allbranded team has realised that the future of the planet rests in their hands. Together they want to influence the direction that environment is heading in – regardless of whether that is in Europe or in the USA. Environmental awareness is something that everyone can have," explains Schubert emphatically.