First GOTS textile printing company in Upper Lusatia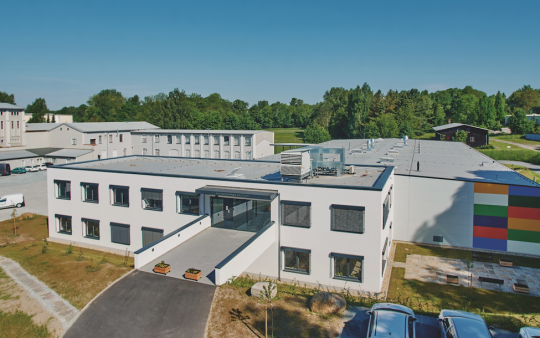 As a traditional medium-sized company, Abraham Dürninger & Co GmbH (Germany) has already played a pioneering role in several innovations in its almost 275-year history. Through skilful business dealings, the founding father led the small Kramer shop to a globally active company within a very short time. The universally respected merchant Abraham Dürninger is today one of the fathers of the fixed price and played a decisive role in shaping the purchase on account.
In recent decades, the company has increasingly focused on screen printing and is now regarded as a reliable supplier to the promotional products industry. After Dürninger became one of the first German printers to offer digital printing technology on textiles in 2005, another branch of business was opened up. Since then, individual items can also be printed individually at low cost.
The most recent milestone is certification under the Global Organic Trade Standard (GOTS) in October 2021, making Abraham Dürninger & Co GmbH the first GOTS-certified textile printing company in Upper Lusatia. The textile seal, which was founded in 2008, looks at the entire production chain of textiles. The controllable standard ensures compliance with strict social and ecological criteria in the production and finishing of textiles.
But "green and social is not enough", emphasises Managing Director Albrecht Kittler and adds: "We still have a lot of plans!" After planting over 3,000 trees on the company premises in the last 10 years, the focus is on further optimising the CO2 balance. Moving into the new production facilities was an essential step in this direction. For example, energy consumption has been significantly reduced by using the latest technology. Thanks to the use of rainwater, valuable drinking water is also saved. But also the recent switch to climate-neutral shipping with DHL GoGreen and the planning of plants for energy generation are an essential point for a sustainable positive eco-balance. (Please also read the detailed company presentation in the February issue of the PSI Journal.) www.duerninger.com