elasto is ISCC PLUS certified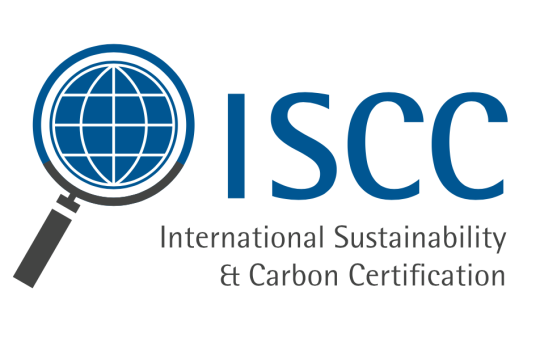 Enabling a healthy future on this planet requires commitment on all sides. An essential contribution to this are the voluntary initiatives and efforts of manufacturing companies. Many companies in the promotional products industry are aware of their responsibility and are increasingly concerned with sustainability. elasto GmbH & Co., the first German producer in the promotional product sector to be certified with ISCC PLUS, is exemplary in taking the next big step towards ecological consciousness and social responsibility.
Completely sustainable with ISCC PLUS
ISCC (= International Sustainability and Carbon Certification) is an independent, global, voluntary certification system covering the entire supply chain. It measures the use of resource-saving raw materials and the ecologically valuable products made from them. elasto went one step further, however, and added the PLUS level to the ISCC certificate. ISCC PLUS is the certification system for global companies in non-regulated markets that offer final products. Because only certified companies are allowed to produce and trade with ISCC-certified material, as well as manufacture products from it and put them up for sale. The three main cornerstones playing a central role in this are:
• Ecological land use
An important part of value creation is the environmentally friendly extraction of raw materials. Closely related to this is the strict protection of areas, in particular agricultural soil, water bodies and forests.
• Social justice
ISCC creates safe working conditions across the entire value chain through strict compliance with human, labour and land rights.
• Economic sustainability
The low-emission and environmentally friendly manufacture of products is guaranteed by monitoring greenhouse gas emissions, constant recycling and the re-use of production waste.
Sustainable raw material instead of fossil resources
The focus is on reducing the amount of new fossil-based plastics. "That's why fossil resources have been replaced through sustainable, bio-circular material in the production of our ISCC-certified plastic products," explains Marcus Sperber, Managing Partner of elasto. Bio-circular polypropylene is obtained from renewable raw materials such as pine oil, used cooking oil, straw or forestry waste. Sperber continues: "Our products are produced in a climate-positive manner at the Sulzbach-Rosenberg site using our own green electricity. We are committed to the responsible use of plastic! Our new product line is in the works. Have a look!"
Two quick glimpses of the new ISCC PLUS-certified product line made of polypropylene:
+++