25 years of sweet pre-Christmas pleasure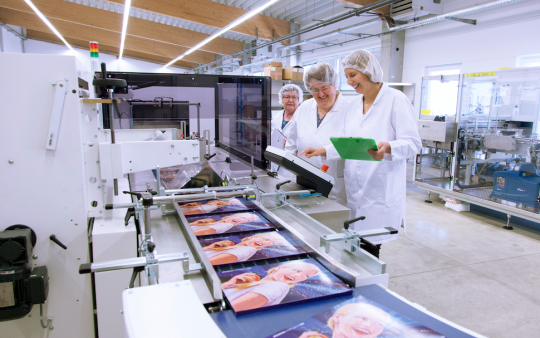 When the first advent calendar was printed in Munich in 1903, it is likely no-one suspected that this product would evolve in one of the most popular promotional means during the pre-Christmas period. Even Johann Dirscherl, who founded CD-LUX GmbH in Cham, Bavaria, in 1997, had no idea that his company would grow to become one of the leading makers of advent calendars.
First of all, the vision of the CD-LUX founder was to offer innovative Christmas products for brochure promotions. In the early years, Christmas items were delivered to supermarkets, discounter and DIY stores. Even back then, advent calendars featuring custom designs or on licence, such as "Rudolph the Red-Nosed Reindeer" were among the creations in the range. A small office in the centre of Cham and three employees were sufficient for this. Come the turn of the millennium, the company was receiving more and more enquiries from the promotional products business. A change of thinking was required at first: a move away from discounter quantities towards smaller, personalised orders. This idea was attractive, for it promised additional sales channels.
"Then the time came in 2002: besides the assortment for the conventional business, we developed a range specially tailored to the promotional products business for the Christmas season. And it was a hit. Innovative and unique, top-quality advent calendars, filled with brand chocolate and custom-printed, even at small piece numbers. The new assortment was welcomed with open arms, it was the start of a success story," reports managing director Alexander Dirscherl. www.cd-lux.de  
(You can read a detailed report in an upcoming issue of the PSI Journal.)
Photo: Advent calendar production is in full swing. (© CD-LUX)