Premiere: PSI becomes a big sustainability stage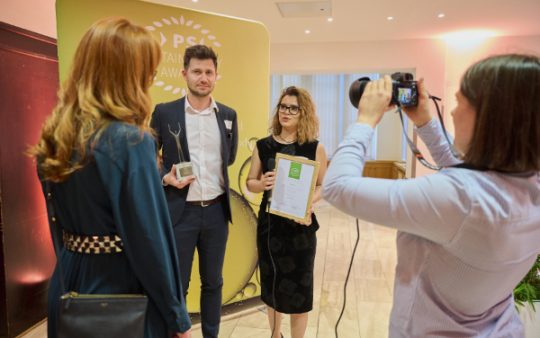 + + + Save the Date: Award ceremony on January 10, 2023 + + +
The PSI Sustainability Awards are the most important sustainability awards in the promotional products industry. Since 2015, they have been providing orientation in a product-heavy industry that, by definition, is confronted with conflicting incentives for action in the area of tension between consumption and sustainability. Companies that are honored with the PSI Sustainability Awards are also seen outside the industry.
That is why participation is worth it
Nominees and winners will be included in the broad international coverage of the PSI Sustainability Awards and will also have the opportunity to communicate their successes to the outside world through advertising. For even more attention, Europe's leading trade show for the promotional products industry will become the stage for the PSI Sustainability Awards ceremony for the first time from 10 to 12 January 2023. "This is our response to the wish of many participants to bring the awards closer to the industry and to the start of the business year," says PSI Director and Jury Chair Petra Lassahn.
The PSI Sustainability Awards will be presented at a ceremony in Düsseldorf on the evening of the first day of the PSI trade show, 10 January 2023. In addition, all award-winning submissions will be on display on site on all three days of the trade show.
Apply until 14 October
Companies with demonstrable sustainable commitment can still apply in one or more categories until October 14. Company size or membership in the PSI network is irrelevant.
Applications for the PSI Sustainability Awards can still be submitted for two weeks via the online platform www.psi-awards.de. The prizes will be awarded in the eight categories "Economic Excellence", "Environmental Excellence", "Social Excellence", "Environment Initiative", "Social Initiative", "Sustainable Product", "Sustainable Campaign" and "Innovator of the Year". The independent international jury of the PSI Sustainability Awards will decide on the nominees and winners in November.
Photo (c) PSI