Compostable paper bags made with brand-new cup-plant paper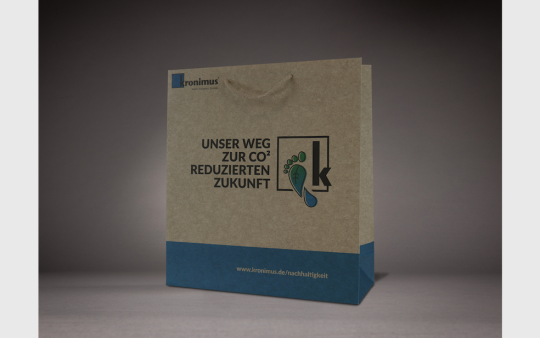 The paper bag manufacturer Riedle is expanding its assortment of products further with quickly regenerative natural raw materials. The company offers innovative and sustainable packaging to its customers that scores both on its natural, appealing look and its positive effects on the environment with bags made with the regionally cultivated cup-plant (silphium perfoliatum).
The 'Donau Silphie' seeds have been used in Germany for several years for electricity, gas and heat production. Its cultivation helps maintain biodiversity on native meadows. In order to cascade the use of the plant, the fibres left over after this process are turned into a new kind of natural, environmentally-friendly paper. Compared to conventional wood-derived cellulose, energy and water use during production is much more efficient, and the yields are much higher thanks to the efficient use of land.
Marketing messages and other contents can easily be transported using these flowery, food-safe, compostable, vegan bags made from cup-plant paper. A unique design, bright colours or creative finishing can provide additional reach and awareness. The individual fibres of the plant are recognisable in the bag's texture, which is what gives the products their unique look and feel.
As a pioneer in sustainability, Bags by Riedle has always invested in paper, a reusable material, and is constantly paying attention to its environmental impact. The manufacturing process exclusively involves a natural, recyclable material that is processed in a resource-friendly manner. It is maximally reusable and can return to nature at the end of its life cycle unencumbered. 'This is in accordance with the values that we live by every day: We pay respect to Earth as our only habitat, we take responsibility towards the people who are affected by our actions most acutely, and we have the courage to replace good things with better things consistently', says 'papioneer' Volker Riedle.
More information is available at: www.riedle.de
Picture: RIEDLE paper bags from cup-plant paper – a visual and haptic highlight. Photo: ©BAGS BY RIEDLE