New service-oriented digital presence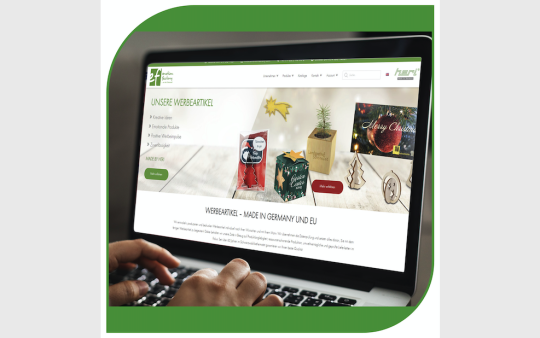 After Heri-Rigoni GmbH relaunched its website www.heri.de in February this year, the new emotion factory brand website has now also gone online at www.emotion-factory.com. According to Sales Manager Adrian Rigoni, the focus here is on more efficient cooperation with promotional product retailers, as well as improved customer service.
On the new website, promotional product retailers have the opportunity to register and benefit from new services. These include information on prices, printing and additional printing costs, as well as stand drawings. In addition, distributors can compile presentations for their end customers and download them as neutral PDF files, displaying trade prices. They also have the option of sending quotation requests.
For the new digital presence, all product images and data were revised and are now available on the FTP server for retailers to use for their own shops and websites. The emotion factory and heri brand products are also listed with various service providers such as CDH, Promidata, European Sourcing, KS1 and ESB and are available online in the PSI Product Finder.
This step is aimed at strengthening cooperation with promotional product retailers and offering them improved services. www.heri.de • www.emotion-factory.com
About the company
Heri Rigoni GmbH is a long-standing company from the Black Forest. They specialise in the production and marketing of writing instruments with custom, additional stamp function and distribute these unique writing instruments worldwide. In 2021, Heri Rigoni celebrated its 60th anniversary and focuses on sustainability throughout the entire value creation process for all its products. In the third generation, Adrian Rigoni is on board as Sales Manager. Production starts from a quantity of twenty pieces, but can also be produced in large quantities at the Fischbach site, where production is carried out with a focus on sustainable manufacturing and environmental protection.